Solon Bookkeeping Services
Running a small business is tough. There is no such thing as spare time. Bookkeeping takes forever and mistakes take even longer to fix. When you want the bookkeeping done right the first time, you need a professional bookkeeper.  You need someone who can remove that burden from you, so you can manage your business.
That's

 where Park East Bookkeeping Comes in:
Professional bookkeeping is what we do every day. We take all of your papers and enter them into sophisticated QuickBooks software at a very inexpensive price.
When you do bookkeeping all day, every day, you become very good at it. You learn how to download transactions and import payroll. You learn the best ways to produce highly accurate and very detailed financial statements.
This is what we do. We offer three main services to help you.
Our Services are:
Catch up bookkeeping:
There is nothing like being behind with your bookkeeping. If you are not current we can help you! No problem.
Let's discuss how far you have come and make a plan to catch up on the rest. Typically the documents can be gathered quickly and easily online. Simply download and have them ready for us. 
Once the documents are ready, the work will start immediately. Most projects are caught up within 2 weeks to a month.
Bookkeeper training:
When you want to learn more about the amazing functions of QuickBooks simply call us to find out the availability of our next seminar or class. This takes minutes and training will begin shortly.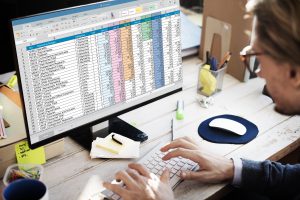 Part time bookkeeping:
Our company works with enterprises of different sizes. Some of our clients do not need a full-time bookkeeper. In such an instance, our expert bookkeepers visit on a part-time basis.
Part time bookkeeping is a great way to save money. There are no employment contracts, payroll taxes, employee hassles or benefits. 
We work with you to keep your books current. You only pay for the time you need. If you only need 4 hours a month, you only pay for 4 hours a month. You will still have the same dedicated, local bookkeeper each month.
Your bookkeeper is accessible by phone, text, email 6 days a week.
Call us today to learn more: 440 533 9224
In Beachwood. 2000 Auburn Drive. Beachwood Ohio 44122
Our bookkeeping service is situated close to Interstate highways I-271, I-480, and I-90 and lies within 30 minutes of downtown Cleveland and Hopkins International Airport.