About Us
In 2007, Park East was formed to provide exceptional bookkeeping services in the Greater Cleveland Area. This was to be a different kind of company. One based on service, fast response and quality work at all times with a no excuses mentality. Your job is done right the 1st time, every time.
Meet Your Cleveland Bookkeeping Team: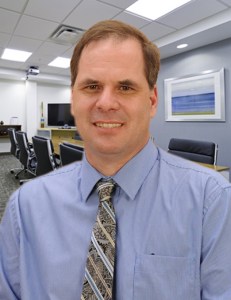 Founder and Director Matthew Beck:
 – 675 Alpha Park Drive Highland Hts  & 2000 Auburn Rd Beachwood.
Matthew is an accomplished accounting professional with over sixteen years of experience specializing in wholesale, retail, and professional services companies in Ohio and Interstate,

Part of his duties is to present complex financial analysis reports to a variety of audiences including boards of directors, management, stakeholders, and investors.

He has excellent quantification skills including corporate budgeting, forecasting, strategic planning and financial statement reconstruction.
Career Highlights:
Grew a private bookkeeping service from one accountant in Cleveland in 2006 to a service offering comprehensive solutions on a nationwide basis.

Became one of the first bookkeeping services to offer a direct download to reduce the data entry and expense of bookkeeping.

Identified and executed strategic partnerships with accounting services and bankers to produce sustained growth over the last 5 consecutive years.

Successfully implemented QuickBooks lesson programs that enabled faculty to ascertain the students' chief learning modalities and tailor customized teaching plans accordingly.

Created flexible tuition options for QuickBooks students during historically slow summer months, increasing revenue by more than 30% .

Created and executed marketing plans and strategies including AdWords campaigns, direct mail marketing, networking with business groups.

Responsible for P&L and working capital. Performed all accounting functions; prepared financial reports for the company including P&L, Balance Sheet, and Statement of Cash Flows. Supervised A/P, A/R, and payroll.

Developed and documented business processes and streamlined operating procedures resulting in a 35% reduction in overhead.

Created auditing procedures and trained accounting staff to operate highly efficient receivables.
---

Deepa, Full Charge Bookkeeper:
Deepa plays a critical role in our success. She assists in the creation and preparation of clients financial statements. She pays careful attention to quality control and the details that form client reports.
Deepa is very skilled at analyzing client reports for accuracy and assisting management with advice on ways clients can grow their companies by identifying areas where costs can be saved.
Areas of Expertise:
• Accounts Payable. 
• Accounts Receivable.
• Daily posting to General Ledger Accounts. Removing uncategorized transactions.
• Bank Reconciliations.
• Loan Reconciliations.
• Payroll entry and matching wages to W2 and W3.
• Credit Card Reconciliation.
• Manage Expenses and identify areas of growth.
• Manage employee files and tax papers (W-4 form and 1099).
• File customer invoices and delivery receipts. 
• Calculate sales and CAT tax.
---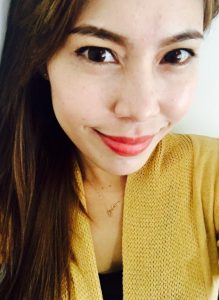 Asia, Executive Assistant.
Asia is a very professional, dynamic self-starting individual with a vast amount of experience with sales and marketing.  She is very easy to work with a great attitude.
We are inspired by her strong work ethic and perseverance. 
Areas of expertise:
Brilliant Communicator, corporate, strategic and small business.

Expert Lead Generator.

Skilled Linkedin marketer.

Customer Service Professional.

Highly organized detail oriented appointment setter.

Online Marketing.

Market research.

Marketing Strategy.

Direct Marketing.

Digital Marketing.

Inbound Lead Generation.

Online Lead Generation.

Teamwork.
Asia has a proven track record of excellence. Those who work with her are benefited by her knowledge and expertise.
Accounting Duties
Prepare all expense entries for bank reconciliations.

Record expenses.

Prepare financial reports (monthly, quarterly, annually).

Day-to-day accounting tasks and duties .

Analysis and collection of financial data for financial reports

 .

General ledger.

AR/AP.

Systems management.
Payroll Management
Maintains payroll information by collecting, calculating, and entering data.

Updates payroll records by entering changes in exemptions, insurance coverage, savings deductions, and job title and department/division transfers.

Prepares reports by compiling summaries of earnings, taxes, deductions, leave, disability, and nontaxable wages.

Determines payroll liabilities by calculating employee federal and state income and social security taxes and employer's social security, unemployment, and workers compensation payments.

Resolves payroll discrepancies by collecting and analyzing information.

Provides payroll information by answering questions and requests.

Maintains payroll operations by following policies and procedures; reporting needed changes.

Maintains employee confidence and protects payroll operations by keeping information confidential.

Contributes to team effort by accomplishing related results as needed.
---
 
Emely, Social Media Specialist:
Emely is our marketing professional with boundless energy and enthusiasm. Her dedication to our online profile provides the basis for our success.
Her corporate communications background is impressive. She is very organized and achievement oriented.
Skills and Attributes:
Small business online marketing.

Ability to prioritize and multi-task.

Excellent verbal and written communication skills.

Ability to grow and expand client relationships.

Excellent social media awareness and knowledge.

Strong electronic marketing skills – can drive sales.

Passionate about having a measurable impact on clients business.

Teamwork
Responsibilities:
Managing our companies online brand presence.
Generating posts that bring brand awareness.

Building an audience and loyal following for Park East Bookkeeping Solutions.

Creating customer loyalty with engaging articles that inspire repeat visits to our website and offices.

Writing blogs and articles that showcase Park East as an industry leader.

Implementing and managing customer database for accurate weekly, monthly and quarterly sales and marketing reports via special software.
---
Ralph is our Senior QuickBooks Specialist: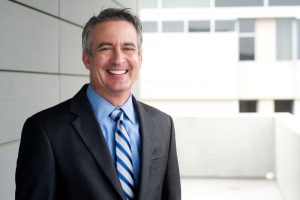 Ralph takes initiative on projects with a strong ability to understand and solve creative challenges.
Daily Tasks:
Assemble monthly reconciliations, financial statements and all supporting documents.

Payroll.

Assist with monthly accounting close.

Provide cash flow projections, as needed.

Check monthly accounting close.

Credit card management and reconciliation.

Complete month end close, journal entries.

Carry out fixed asset ledger, depreciation, and reconciliation.

Accounts Payable.

Retaining general ledgers.

Classify sales tax records and create and file quarterly payments

Accounts Receivable (AR).

Billing.

Account reconciliation.

Classify sales tax records and create and file quarterly payments.
Our Values
Integrity. In all our work, we subscribe to the simple credo of saying what we will do and doing what we say.

Courage. We hold ourselves and our clients to extraordinarily high standards of performance, ethics, and accountability.

Positivity. We encourage our clients and each other to focus and act on what is doable and good and to approach challenges and difficulties with a pro-active, problem-solving mindset.